Pilates is a series of exercises that focuses on form, technique, balance and control. It is practiced all over the world and is commonly used as a way to improve fitness and help people rehabilitate after an injury.
Who is pilates suitable for?
Some of the best things about pilates is that it is low-impact, and that each exercise can be made easier or harder to suit anybody! At The Movement Mill clinics, classes are kept small so that the instructor can give each participant individual attention to correct movements and form, and to tailor exercises according to what each person needs. This means that it is a safe and effective way for elite athletes, people with injuries, people with limited mobility, those that are pre/post natal and people of all ages and fitness levels to exercise.
Although pilates is suitable for everyone, there are some general precautions for people including:
Those that are recovering from a recent surgical procedure
Those that are pregnant
Those aged 60 years or more
People with pre-existing medical conditions
People who are new to exercise or have not exercised for a long time
If you belong to one of these groups, have a chat with a clinician and let your instructor know before starting a pilates program.
Another awesome thing about pilates is that it can be done with very little equipment. All you need to get started are some clothes that let you move around easily and a yoga mat. Most exercises use bodyweight but there are still various pieces of equipment that can be incorporated.
How it works
Pilates works by challenging the body with slow and sustained exercises. The focus of each exercise is breathing, technique and core stability.
The benefits of pilates
There are many health benefits of pilates which include:
Better flexibility and mobility
Improved strength and tone of muscles
Better spinal stability
Improved posture
Improved coordination
Better balance
Stress management and relaxation
Increased body awareness
Safe rehabilitation of joint and muscle injuries
Pilates is a safe and effective way of exercising, has many health benefits and is suitable for everyone! Get in touch with one of the team to find out more 🙂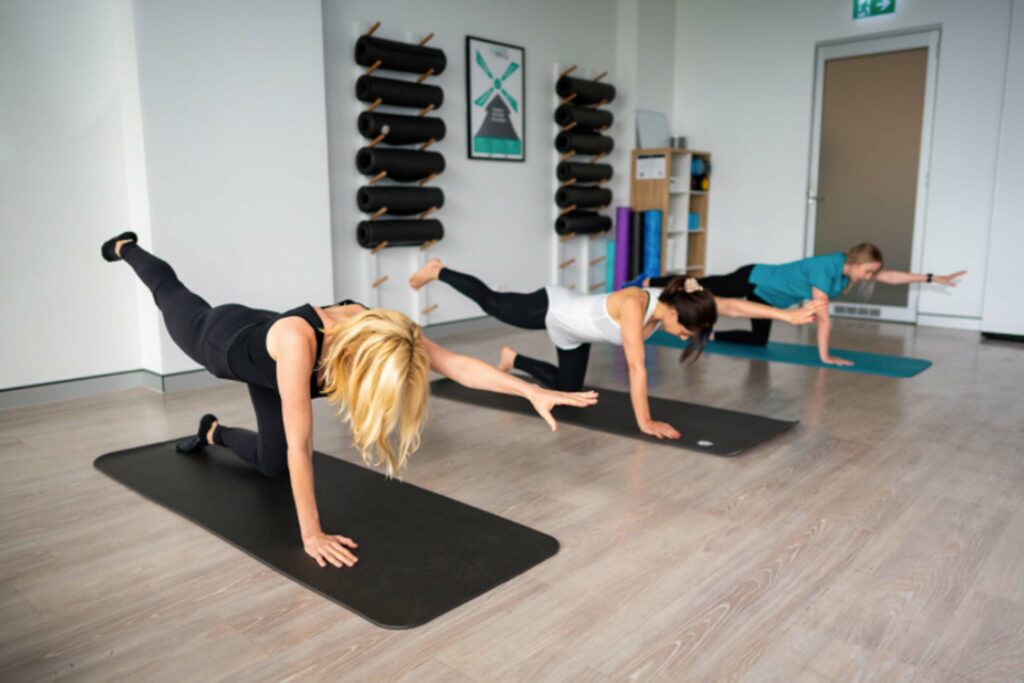 ---