March brings us Ride to School Day on the 19th. This doesn't mean that you have to ride your bike only on that day. It's best to do a couple of practise rides and plan your trip before the day. 
Getting on your bike requires some forward planning and some safety considerations.
You will need:
A bike (or scooter, skateboard, roller skates, or even a hoverboard)
A helmet that fits (ask the shop attendant to help you find the right fit)
Enclosed shoes (toes should be covered, laces tied)
Weather protection – sunglasses and sunscreen
Water or a form of hydration
Check out Road Safety NSW for all of your bike questions in regards to helmets, seat heights and handlebars! https://roadsafety.transport.nsw.gov.au/stayingsafe/bicycle-riders/helmets-gear.html 
Planning your trip:
Before you pick the route to ride to work or school consider cycle paths; traffic lights; safe places to cross roads; where you are going to store your bike at your destination. 
Warming up for your cycle:
Wrist circles x 10 each way
Neck circles – 5 rotations in each direction
Squats x 10
Shoulder stretch – hold for 1 minute each side
Give the movements in the below image a go and see how you feel. These movements are a great way to get your body mobile before physical activity. They can also be repeated once you reach your destination to cool down!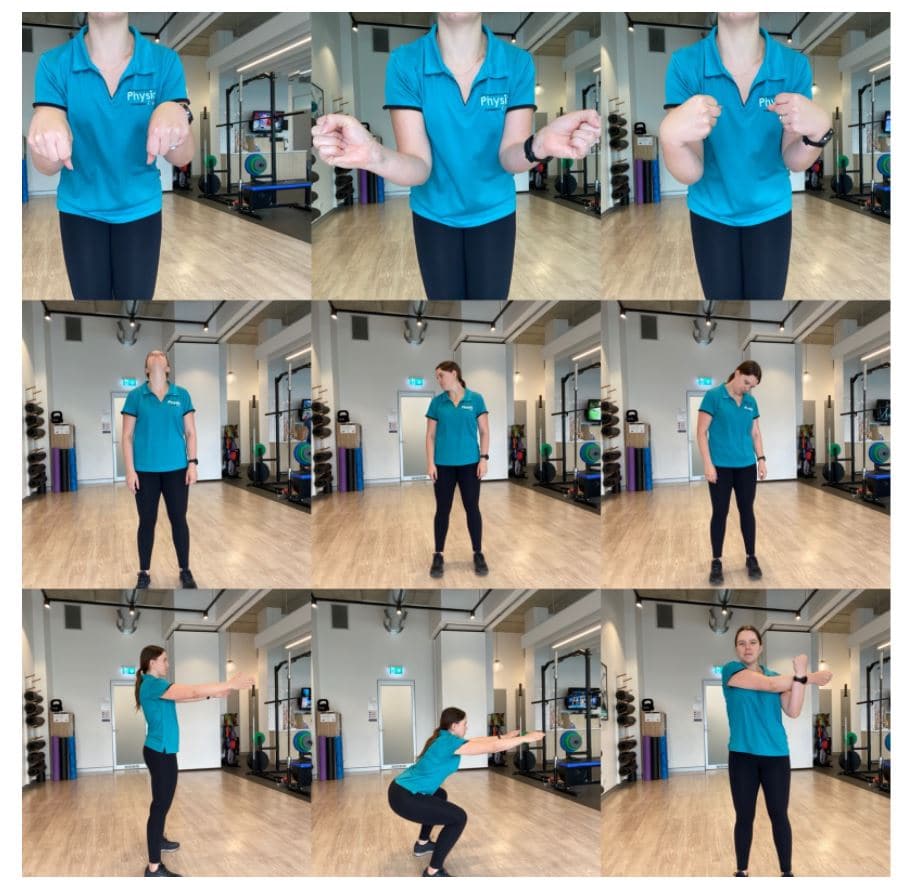 Are you struggling to get yourself or the kids ready for exercise? Book in a session with our exercise physiologists to get you on the right cycle path (pun intended!)
By Liz Spiteri, Accredited Exercise Physiologist
---